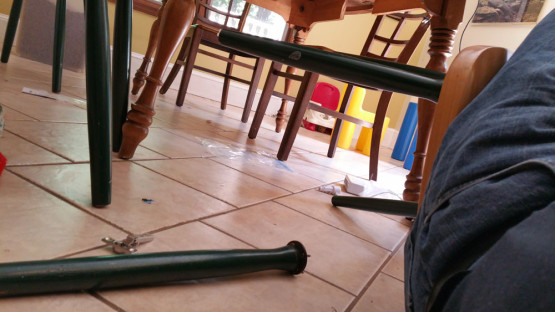 The chair just snapped, landing me on the floor with a scraped arm. Other than that, no damage done. Lisby did her canine duty and came at sat by me. Lain did good, too, not echoing the F-word after I said it.
Preschool!
Lain is officially enrolled in preschool! After much perseveration about what we want in a pre school and trying to figure out what our options are, we basically discovered that there was only one viable option, the Episcopal Church's school in a nearby college town. Which works for me! The limiting factors are that Lain will not be three until October, and that she is still in diapers.
After this year, we will have at least a couple other options. Clancy is a fan of Montessori and so that's highly possible. There's also a rigid academic problem where we can choose between math and science or the arts. Which seems silly for a 3 year old, but welcome to modern parenting I guess.
Doggie!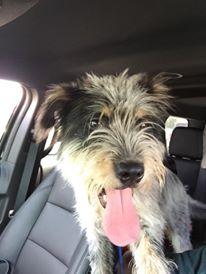 I found a dog that we may (repeat may) be interested in adding to the family. The most immediate downside is that it's up in Maine. It's also younger (1.5 yrs) and larger (35lbs) than we would prefer, but options seem to be rather limited when you have a small child around. It seems like 3/4 of the postings I see recommend no small children.
It's not a sure thing we're getting another dog any time soon, or at all. We wanted to get two when we got Lisby, but the rental agreement only allowed for one. I regret not having pushed harder then for a second. One of the reasons we wanted to was so that we wouldn't be leaving one behind. That's less of an issue now since I am at home all day. On the other hand, I have less attention to devote to the dog and it would be good if she had a playmate. Back on the first hand, two dogs mean even less attention to devote to Lisby. Not sure of the tradeoffs.
Either way, it would be mostly a selfless decision on my part to get another dog. I'm not itching for more than one. Selfishly, when Lisby goes I would not like to be dogless and depending on when that is there may be a gap for when we get another one. Also, I would prefer Lain not go dogless.
Dead Mouse!
I had a rash of mouse intrusions, which after toying around with a humane trap lead me to get a lethal one. I thought there were a number of mice, but after one was killed there was suddenly nothing, suggesting that the nightly catches were indeed of the same mouse. I did leave the trap out expecting not to catch another one. A month later, we did. By that point I had stopped checking every morning for dead mice. So we had a very, very smelly drawer for a mouse that had probably been in there for two days.
Petty Annoyance!
I have three Motorola Sliver II earpieces. The little band that goes around the part that goes into the ear comes off. I lost one, leaving me with two bands for three earpieces. Today one of the Slivers broke (not sure how it happened) and thought to myself "At least now I have two bands for two earpieces.
And literally moments later I dropped the damn thing, and it's gone. So I have two earpieces and one band.