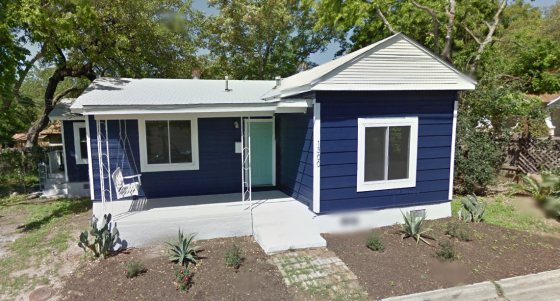 On Facebook, a subject came up that had me looking into the demographics of where I lived in Estacado. It was the most predominantly black neighborhood I have ever lived in, and fit the stereotypes in many respects. (Including the positive ones. I miss the food.) One thing lead to another and I found myself getting on Google Earth and looking at the old neighborhood.
We were at the spearhead of what we figured would be a torrent of gentrification and development. Much to my surprise, very little development seems to have occurred. The vacant lot next to our house appears to still be vacant. The same is true for the lot across the way.
The big exception is the drug house. It was catercorner from us on an adjacent street. It wasn't hard to see what was going on. Someone would walk up to the front door, talk, and then go around back where there a couple of folks always there. I saw the DEA there once.
Apparently, between now and then, the place was torn down and replaced by two reasonably nice looking little houses.