The airport in Zaulem has evidently chosen to go entirely smoke-free. Here's how well that's working out: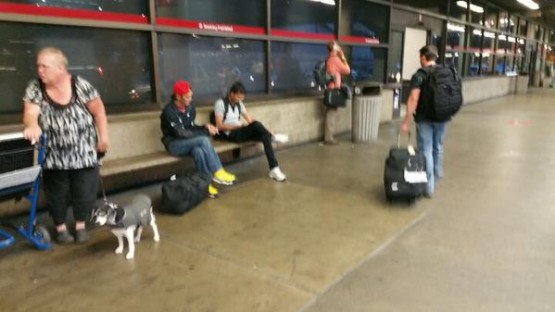 Everybody in that picture is smoking. I'd say "right in front of the sign" but the signs are pretty much everywhere.
Anyway, it worked out for me because it made me not the least bit self-conscious about vaping away.
Kinda feel bad for those who are just trying to get from Point A to Point B and have to walk across that area, but I'd be more inclined to share in the outrage if there were some place the smokers could go but aren't.