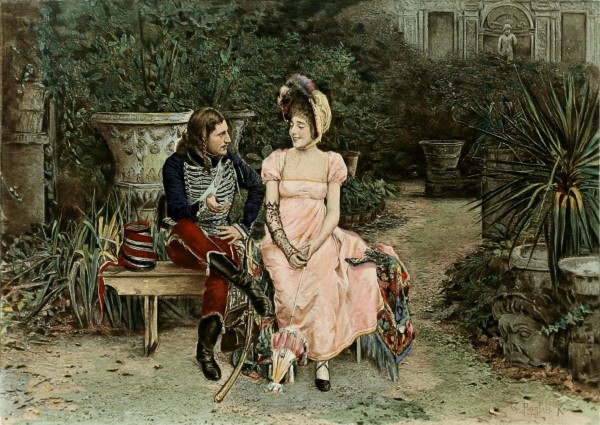 I will never forget back in high school when I came to the cafeteria to see Leah, a tall girl on whom my friend Clint had a crush, lining Clint and another guy back to back. She wanted to see who was taller. These two guys had asked her to the dance and whichever one was taller got to be her date. Clint won.
CBS News has a video on the plight of the tall woman. As many of you know, I am not a particularly short fellow. Neither is Clancy particularly short as far as women go. It used to be rather common for my not-short wife and her not-short mother to lament whenever they saw a tall man and a short woman. "What a waste if height!"
When I was younger, I had an attraction to shorter girls. I have no idea why, really. It was just kind of… there. It wasn't until some time in college that I realized I was totally wasting my height. There were, I determined, lots of tall women out there who lacked the ability to find men taller than them. Some portion of women were hung up on this issue. Enter… me! I was able to exploit this loophole a couple of times. Arguably, it snagged me a doctor-wife. Clancy actually never had any objection to dating anyone shorter than her. But my height was definitely seen as an advantage.
Meanwhile, The Atlantic has a breakdown on the worst cities for women with college degrees on finding men with college degrees. I found the results surprising. I figured, with the singles disparities in the east, that most of the worst places would be out there. Instead there is Houston, Los Angeles, San Francisco, and a host of other towns. I guess a woman in Dallas is "water, water, everywhere, but not a drop to drink" for those who have a college degree and are looking for the same in a man.
Of course, all of these statistics are influenced by race and culture. I haven't seen a breakdown by race, but I am certainly under the impression that the disparity is greater in some communities than others. A large number of the cities listed are heavy on African-Americans and latinos. The inclusion of Seattle, though, is just baffling.
About the Author
Will Truman (trumwill) is a southern transplant in the mountain west with an IT background who bides his time substitute teaching and taking care of their daughter while his wife brings home the bacon. You will probably be relieved to know that he does not generally refer to himself in the third-person except when he's writing short bios on his web page.