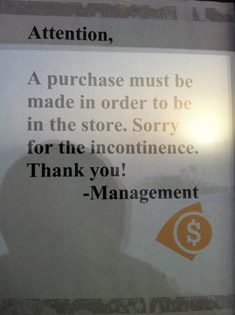 Wind subsidies are threatening nuclear power plants. Also, exploring solar's hazardous waste. Maybe the answer will be… clean coal?
Here is an interesting map of where NFL team fans are, using Facebook data. Related, an animated recap of the NFL season.
A heartwarming use for 3D printers: giving a fingerless kid a chance to play catch.
Slate investigates the fluoride-IQ connection. Also, the whooping cough vaccine does work.
Jonathan Mahler explains why football won't end up like boxing.
Microsoft tried to go non-transferrable with its Office 2013 licenses, before changing its mind. The belief that one of these days they are going to come up with some way to invalidate ownership of their software is one of the things pushing me towards Linux and OpenOffice/LibreOffice.
Is the future of tech commercials negative campaigning?
More attempts to retire the password.
As discussed before, I am a fan of napping at work. Err, employer-sanctioned napping, I mean. Here's a desk for it.
Using cell phones to track traffic and creating weather stations. But maybe we're relying too much on Big Data? There could be a danger if smartphones can tell people how we feel.
From US News, a look at our complicated relationship with the minimum wage. From the WSJ, how the minimum wage hurts young workers. Also, the minimum wage's sexist roots. (No, that latter point isn't a particularly good argument against raising the minimum wage, but it's interesting all the same.)
Can the US replicate the German economic model? Or will we beat the Chinese with robots?
A German couple is fighting for political asylum because returning to Germany means they can't homeschool. Hopefully, this is a German thing we will never replicate.
Maybe we can't count on selling coal to China if they're going with nuclear.
Companies are dropping spousal health coverage to cut costs. I actually had one of those, where as soon as I could get insurance through my employer, Clancy had to dump me from hers.
About the Author
Will Truman (trumwill) is a southern transplant in the mountain west with an IT background who bides his time substitute teaching and taking care of their daughter while his wife brings home the bacon. You will probably be relieved to know that he does not generally refer to himself in the third-person except when he's writing short bios on his web page.